unshavedmouse
I suppose I should just make this confession upfront; I'm not a Kaijiu fan. Never have been.
Not writing off an entire genre, obviously but it appears to me to be a genre chiefly relying on empty spectacle as a consequence of focusing on a main character incapable of speech, higher level reasoning or emotional growth.
That said, I have been watching the Kong versus Godzilla trailer on repeat and the sight of the two titular monsters duking it out on top of an aircraft carrier is the fucking coolest thing I have ever seen.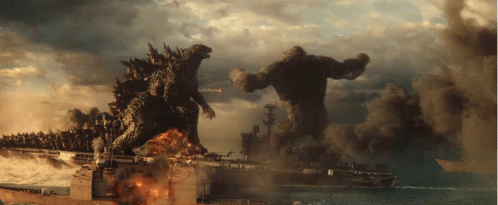 I am not made of stone.
So…Godzilla. My experience with this character is as follows:
Godzilla 1954
What can I say? Classic of world cinema.
Godzilla 1998
I have a lot of fond memories of this one for purely personal reasons. Yeah, it's dumb as all hell but it's not as terrible as people say.
View original post 3,984 more words